Small and medium businesses (SMBs) are always looking for ways to keep their budgets in check. Using voice over internet protocol (VoIP) for phone calls can help your business meet your cost-savings goals, while meeting feature requirements. VoIP for business can improve every area of your operations–from front-line customer service to internal communications between team members.
First introduced in the 1990s, VoIP technology has improved steadily and has become a mainstay in the business world. In fact, Business News Daily reports that nearly a third of all companies rely on VoIP, with the technology being especially popular among organizations with less than 50 people.
Is VoIP right for you? To decide, you'll need to know facts about how VoIP works. You'll also need to understand the many business benefits VoIP offers. Equipped with that insight, you can find an expert VoIP solutions provider to establish and manage your VoIP system.
What is VoIP?
Also referred to as internet or broadband telephony, VoIP is a communications technology that allows people to make calls over the internet. You can make VoIP calls with a computer, a VoIP phone, or a traditional handset connected to a computer via an adapter.
How does VoIP for Business
How does VoIP for Business work? When you place a call, a hardware driver detects physical sound waves into electronic signals. Then, software known as codecs (short for "coder-decoders") converts those signals into binary data. Your operating system segments that data into smaller pieces of information–or packets.
Those packets of information are then transmitted from your computer through fiber optic or copper wires to another computer–or even another analog phone. You should also know that packets are only sent when someone is speaking. That reduces the size of the data, speeds up transition, and can decreases strain on your networks.
The bottom line is that you can make VoIP calls easily–from anywhere with an internet connection. That anywhere-anytime flexibility is just one of the many benefits of VoIP.
Benefits of VoIP for Business
Whether you have a single site or a distributed workforce, your business can find value with phone VoIP services. Here are six key reasons why VoIP may be right for your company:
Accessibility: With a traditional phone system, you're limited to a single, physical location, or even a specific workspace. But VoIP lets you and your team members work from anywhere with an internet connection. Your office-desk phone can become your work-from-home desk phone. Some premier providers offer a mobile app that allows you to log in to your VoIP account from anywhere to make calls or access value-added services, such as conferencing. This portability is always valuable but becoming even more essential as more people work from home regularly.
Affordability: Compared to traditional phone system installations, implementing VoIP is exceptionally cost-effective. Instead of needing a separate network for voice calls, you can use your existing data network. Once you've gotten started with VoIP, expect to see your monthly voice call expenditures shrink dramatically. Voice calls between computers are free, although you may still incur some charges for calls to landline phones. Plus, as your business grows, you will be more likely to make long-distance and international calls–both of which are much less expensive when you choose VoIP. Did you know that you can get free Polycom VVX250 telephones when signing up with 5 or more users?
Scalability: A VoIP solution lets you add or remove users with ease. This capability is incredibly valuable for growing businesses. Instead of needing to predict growth to install a physical phone system, you can make adjustments as you scale over time. It's simple to add a new line for each new hire and to remove or reassign phone lines when someone leaves or transfers.
Productivity: A reliable and user-friendly VoIP communications system can help your team be more efficient. Your team members can converse with colleges, host meetings, consult with clients, and more for a low cost.
Quality: Although earlier solutions suffered from lower call quality and transmissions lag, today's VoIP for business is far superior. In fact, the voice clarity in VoIP calls mirrors the quality of traditional phone conversations–which has boosted the appeal of VoIP for many businesses.
Functionality: Another benefit of VoIP solutions is that they offer a wide array of value-added features. You gain access to call forwarding, call transferring, conference calling, voice mail with personalized voice greetings, auto-attendant phone menus, and more with VoIP
Another significant benefit of VoIP is that it gives you the presence of a big enterprise, even if you're a small company. The high-quality calling features offered by VoIP can professionalize your communications. And the ability to call to and conduct business from anywhere lets you expand your geographic footprint without having to build up a physical presence in a new area. 
SIGN UP FOR OUR NEWSLETTER
Filled with great tips to make sure your business is running securely and effeciently online. We respect your privacy and won't spam your email or sell your email address.
Getting Started with VoIP for Business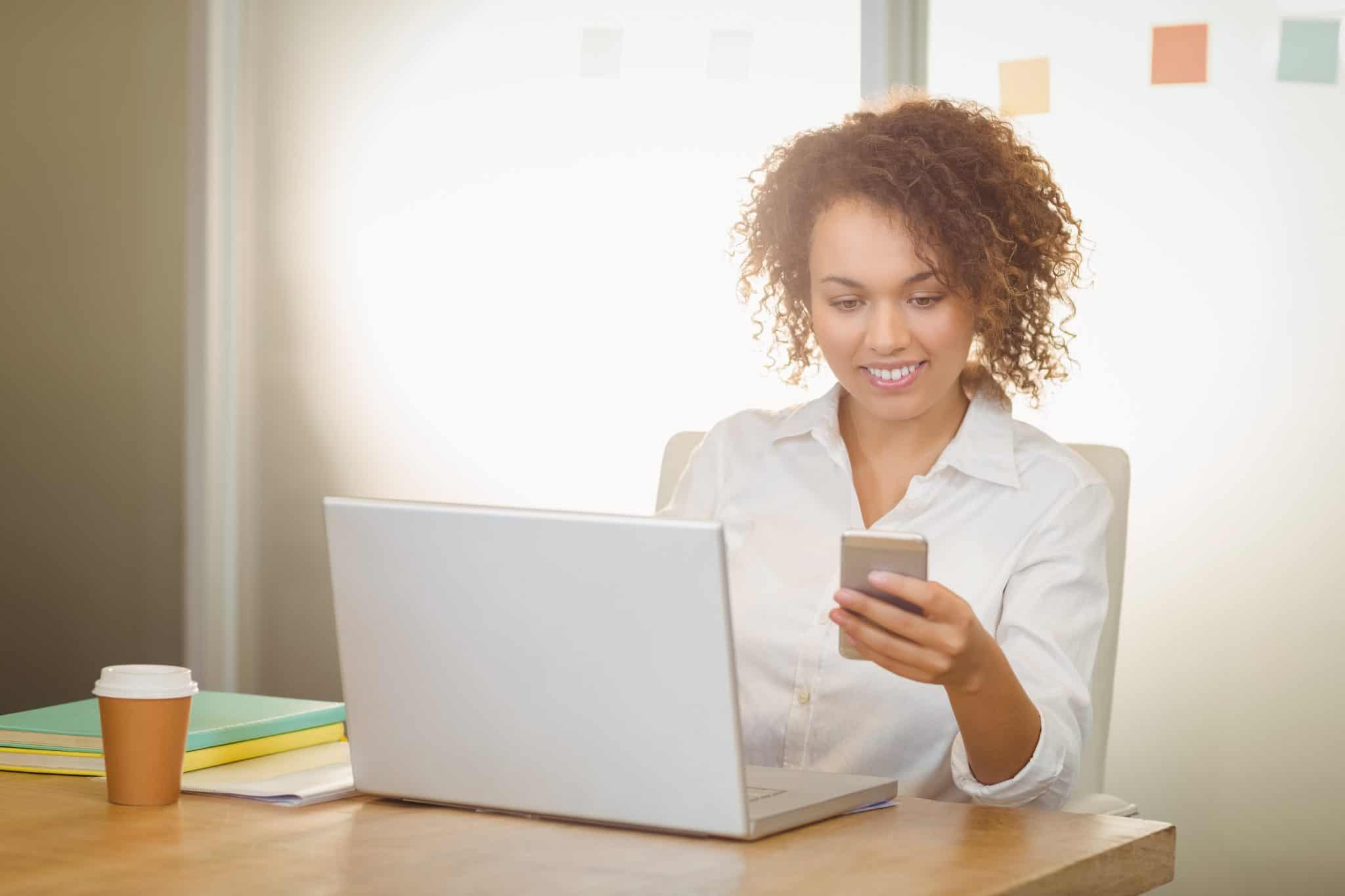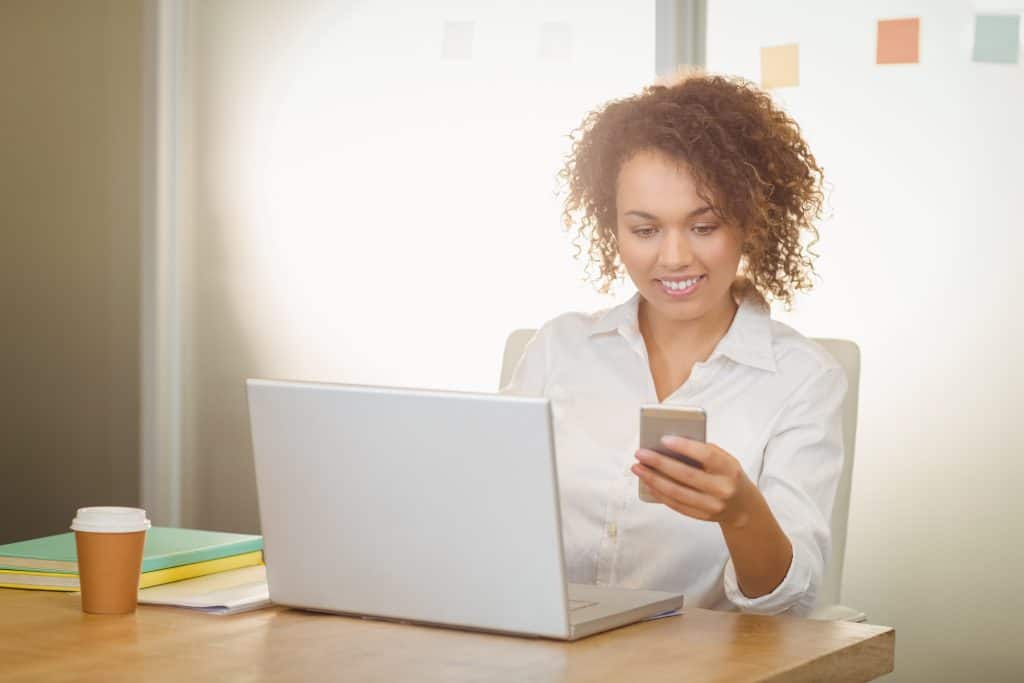 Your business needs voice communications to operate. While business needs differ, many find VoIP's powerful benefits to be a game-changer for their operations. For many SMBs, cost savings are a big motivator to switch to VoIP. Various studies report that businesses can save up to 90% on international calls and 40% on local calls with VoIP.
When selecting a technology partner for your VoIP solution, you should look for a solutions provider that will listen to your needs and recommend the right telephony approach for you. Also, some companies focus only on the initial VoIP implementation. You want a partner that supports you over the long term.
In addition, you should seek a service provider that offers telephony solutions from multiple providers. That way, you'll have more choices to match the functionality you need to your budget requirements.
When you select VoIP solutions from trusted providers, you gain access to world-class technologies and top-tier customer service. Your business can achieve new levels of productivity and success while shrinking operational costs with a VoIP solution.
Are you ready to explore VoIP options for your business? Let Saturn Networks be your guide. We'll review your operations and determine the best-fit telephony solution for you. And we'll stay with you every step of the way to make sure your VoIP solutions evolve as your business grows.